Create a beautiful and versatile slide out menu using Popup Maker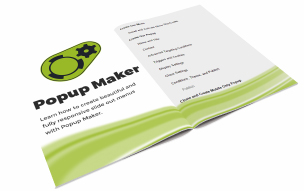 Want to create your own slide out menu? Read the complete guide that will walk you through the entire creation process from start to finish - no coding required!
No purchases necessary to make this slide out menu - you can do it all with the free version of Popup Maker!
Turbo-charge Your Website Performance
Learn why Popup Maker is the #1 popup plugin for WordPress.
Proven plugin, ironclad results.