Then refresh your browser.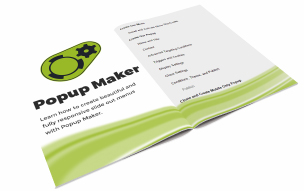 Want to create your own banner style opt-in popup? Read the complete guide that will walk you through the entire creation process from start to finish - no coding required!
Turbo-charge Your Website Performance
Learn why Popup Maker is the #1 popup plugin for WordPress.
Proven plugin, ironclad results.